<<
Juni 2023
>>
Må
Ti
On
To
Fr
Lö
Sö
1
2
3
4
5
6
7
8
9
10
11
12
13
14
15
16
17
18
19
20
21
22
23
24
25
26
27
28
29
30
Janne Lennell 3/06: Avundsjuk på att du har Kjells album...vill ha :)..men grattis till dig!...
Peter 31/05: Nu var det väl så att Tony Bourge var gitarrist och Phillips var trumslagare? ...
Johan S 13/05: Det här blir en resa i min smak! Underbart! Har lyssnat på Linda otroligt myc...
Björn 11/05: There are 2 Kinds of Men in This World…Those who have a crush on Linda Ronstad...
Björn 11/05: Tack för den, som Magnus brukade säga efter avslutad låt. Ett nöje att få t...
Niclas 4/05: Hej Håkan, Farsan visade mig Pugh på tidigt 2000-tal då var jag blott en ...
Björn 3/04: Lite räknefel, det är självklart 40 år mellan 1980 och 2020, inte bara Billy...
Björn 3/04: Blir både glad och sorgsen, när jag läser #11. Magnus, saknad men aldrig glö...
Jan Lennell 30/03: John Hiatt! En klar favorit. Tycker albumet "Warming up to the ice age" håller ...
Claes Janson 20/03: Hej Håkan! Kul att läsa om Baltik. Jag ska snart ta farväl av min 4 år äld...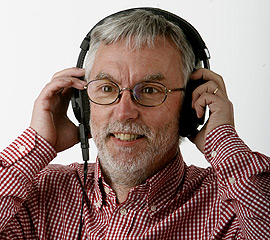 Jag är född 1952. Skrev min första recension i januari 1970. Har medverkat regelbundet i Nerikes Allehanda i över 45 år med recensioner, krönikor, artiklar och intervjuer. I nästan samtliga fall har det handlat om musik och ur mitt långa liv som skribent har jag hämtat många anekdoter som kommer förekomma här. Med popmusikens historia som grund berättar jag också om egna erfarenheter under den långa resan. Från 50-talet till idag. Plus utförliga recensioner av både konserter, skivor, dvd och böcker. Vill du/ni få er senaste skiva recenserad? Mejla mig, så får ni adress. Håkans Pop hade premiär 22 augusti 2007 och har sedan fyllts på med både nyskrivna artiklar och arkivmaterial från 1971 och framåt.
E-posta mig.