<<
December 2023
>>
Må
Ti
On
To
Fr
Lö
Sö
1
2
3
4
5
6
7
8
9
10
11
12
13
14
15
16
17
18
19
20
21
22
23
24
25
26
27
28
29
30
31
Björn 2/12: Som vanligt har redaktören skrivit initierat och med stort hjärta. En liten an...
Johan S 25/11: En riktigt gammal favorit!...
Björn 21/11: Hej Håkan! Som jag läser det har du inte blandat ihop något. "Geordie-sånga...
Peter 17/11: Haha, keep up the good work!...
Peter 17/11: Nu har du nog blandat ihop det... Brian Johnson sjöng inte i Guns´n Roses, men...
Ove 15/09: Kolla också gärna in Bottle Rockets: Songs of Sahm...
Silja 5/09: Har du en riktigt bra idé om hur man tar bort ekot i kyrkor? Då är du nära e...
Anders Jakobson 4/09: Vilken hyllning! Tack och bock! ...
per 31/08: Jag älskade 50/50 från och med första lyssningen, bortsett ifrån de två sis...
Thomas 30/08: Hej Håkan. Jag tror vi hörde olika låtar. Jag hörde Satelliter och rakete. D...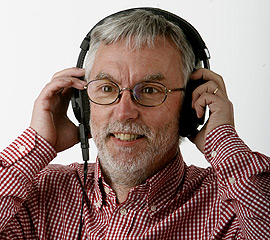 Jag är född 1952. Skrev min första recension i januari 1970. Har medverkat regelbundet i Nerikes Allehanda i över 45 år med recensioner, krönikor, artiklar och intervjuer. I nästan samtliga fall har det handlat om musik och ur mitt långa liv som skribent har jag hämtat många anekdoter som kommer förekomma här. Med popmusikens historia som grund berättar jag också om egna erfarenheter under den långa resan. Från 50-talet till idag. Plus utförliga recensioner av både konserter, skivor, dvd och böcker. Vill du/ni få er senaste skiva recenserad? Mejla mig, så får ni adress. Håkans Pop hade premiär 22 augusti 2007 och har sedan fyllts på med både nyskrivna artiklar och arkivmaterial från 1971 och framåt.
E-posta mig.